We have some exciting changes for the 2022 Arizona National Quarter Horse Show! If you haven't already, mark your calendars for December 31, 2021 – January 2, 2022!

•Entries – We heard you and wanted to let you know our entries will open on Horse Show Tracker starting November 15
•Stalling – Will also be open on November 15 and can be purchased through EZ Stalls. Don't worry our Barn Manager will still be on site to help you get all squared away.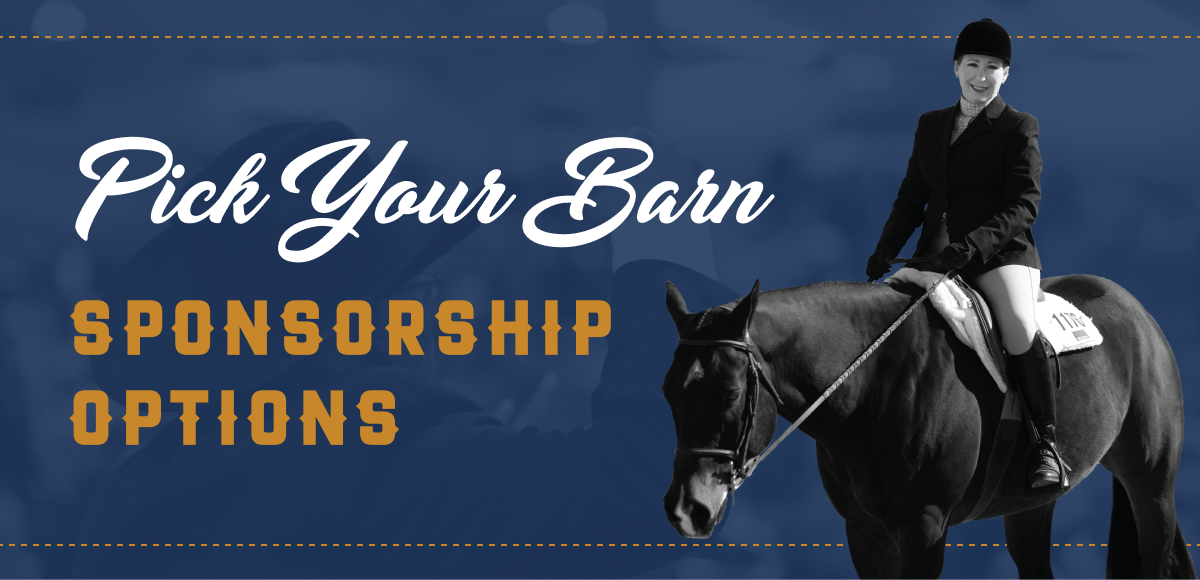 • Pick Your Barn – Below is a one pager with sponsorship opportunities that are all geared towards exhibitor comfort and allow you the opportunity to pick which barn you and your team would like to show out of, first come first serve. The deadline for this opportunity is December 10.

There's no question, WestWorld is a top notch facility with many great stalling options but, we also know everyone has their preferred stall location. With this $1,000 sponsorship you get your choice of locations. The not so small writing: These spots are first come first serve and do not include the base prices for stalls.

Perks Included
• Choice of Barn Location – That's it we like to keep it basic

If basic just isn't for you, then you're in good company because we lied we don't do basic well either. Step up your barn sponsorship to the premium level and ride around the show in style. WestWorld is big and while we all want our steps we also want to enjoy our time at the show. We'll provide the branded wheels so there's no confusion which cart is yours. Send us your design or logo and we will take care of everything else.
Perks Included
• Everything listed in the Barn Sponsor plus
• Use of one dual branded golf cart for the length of the show
• Banners in all Arizona National Show and Warm-Up Arena's


Ok, still not impressed, don't worry we always got more. We want to make sure everyone knows you're a sponsor and we think some well placed banners and verbal recognition might do the trick.
Perks Included
• Everything listed in the Premium Barn Sponsor plus
• Sponsor of the added money ($2,500 of the sponsorship) for the Pro AM Trail


You have style and we're here for it. Don't worry about renting an extra stall for a hospitality suite because we'll set your team up. We're thinking a nice rug, couch, a couple dual branded directors chairs and a sweet ice chest, set up and waiting for you upon arrival. Cheers to a great show!
Perks Included
• Everything listed in the Gold Barn Sponsor plus
• Hospitality Room
For more information go to www.anls.org